Truckers may boycott Midland because of city ordinance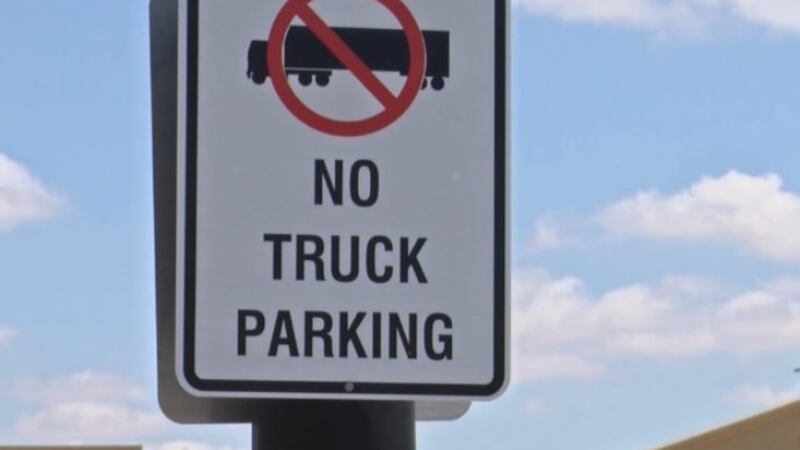 Published: Oct. 24, 2018 at 9:50 AM CDT
A city ordinance designed to keep trucks off of Midland's streets and out of parking lots has drawn attention for the wrong reasons.
James Lamb, the President of the Small Business in Transportation Coalition, sent a message to the City of Midland stating that the law harasses and endangers truck drivers.
"This is a dangerous job that truckers are doing," Lamb said. "They're out on the road away from their families. And without safe truck parking, they wind up in bad places, in desolate situations. So a truck driver has every right to be protected by the government in Midland, just like any other resident or any other visitor."
Lamb was particularly offended by comments made by Councilman J. Ross Lacy back in August.
"You don't start a conversation by going around with the police department and hunting truck drivers," Lamb said. "And using inflammatory language like 'truck drivers are completely disgusting' and 'we have to go after 18-wheelers'."
"We're not against the truckers," said Midland Mayor Jerry Morales, "A council member made a comment, and it was not in line with the rest of the council. So you know, you can do that."
Morales said the city will work with trucking companies, but it's their responsibility to provide parking for drivers.
"For example," Morales said, "if I was a business owner and wanted to make an investment, I could purchase five or ten acres. Put up a facility with showers, possibly cots. And rent them out. Provide some kind of transportation service. That's my answer to that solution. They should be serving their industry"
"That's absolutely unreasonable," Lamb said of Morales' proposal. "Absolutely unrealistic. There are 3.5 million truck drivers in the United States. There 350,000 trucking companies. To expect every one of those trucking companies that does business in Midland to purchase property is absolutely insane."
Lamb said he thinks the city owes truckers an apology, or drivers may boycott deliveries there.
"We're not going to say 'Don't go to Midland'," Lamb said. "We don't have to say it. All we have to say is this is what's going on, and we're trying to work it out with the city, and we haven't heard back from them. So you do what you got to do. And whatever that means to a trucker, if he's going to go to Nebraska instead, that's up to him."
For now, the two parties seem far from a compromise.