Saltgrass says employee fabricated entire "racist note" story, server apologizes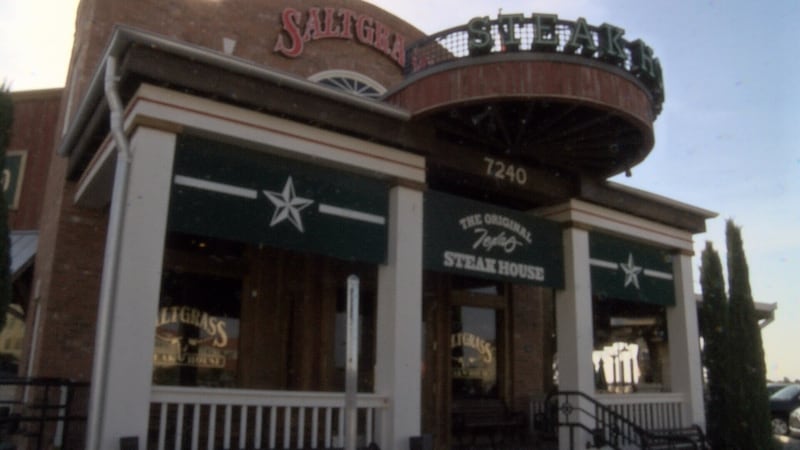 Published: Jul. 23, 2018 at 4:49 PM CDT
Saltgrass says that the story that one of their servers shared on social media about receiving a racist note was 'fabricated'.
The server, Khalil Cavil, shared a photo of the receipt containing the note to Facebook.
The note said "We don't tip terrorists" and was shared thousands of times on social media.
But on Monday, Cavil admitted to
that he wrote the note himself.
"I did write it. I don't have an explanation. I made a mistake. There is no excuse for what I did", he said.
The Odessa American's article states that Cavil had said he hoped the post would spur conversation "about this hatred that is still going on, that is still here and prevalent. I just wanted people to understand that."
After sharing the post on Facebook Cavil received money donations which he tells the OA "All money is being processed and being return(ed)." "Most all of it has been returned."
Cavil said he admitted the lie to Saltgrass officials Sunday, what he called "the first step into making it right."
He concluded by telling the OA, "I'm sorry. I deeply made a huge, big mistake. And I'm in the process of getting the help that I need."
Terry Turney, COO of Saltgrass released the following statement on Monday:
"After further investigation, we have learned that our employee fabricated the entire story. The customer has been contacted and invited back to our restaurant to dine on us. Racism of any form is intolerable, and we will always act swiftly should it occur in any of our establishments. Falsely accusing someone of racism is equaling disturbing."
___
A Saltgrass Steak House employee's post went viral on Facebook after he shared a photo of a racist note that was left on a receipt.
The server, Khalil Cavil, shared a photo of the note that said "We don't tip terrorists" on a bill for more than $100.
Cavil captioned the photo on Facebook saying he wasn't going to let the comment bring him down.
"I have decided to let this encourage me, and fuel me to change the world the only way I know how," said Cavil in the Facebook post.
CBS 7 reached out to Saltgrass Steak House on the incident and received the following statement:
"We stand by and support our employee. Racism of any form is unacceptable and we have banned this customer from returning to our establishment," said Saltgrass Steak House COO Terry Turney.
The revelation of the forged receipt message shocked many community members.
Khalil Cavil's fellow high school band member, Andres Navarro, said he was disappointed in his past band mate.
"That's insane, like, he made up this whole story. It's messed up for it to go this far, and even see the article, how he was interviewed and everything. And then for it just kind of to be one big lie, that's kind of not too good for anyone," Navarro said.
When Navarro first heard about the racist receipt, he said he was surprised.
"I remember the first time I saw it. I was just scrolling through Facebook, sitting in my living room. I thought that's insane, especially here in like Odessa, with it being so mixed. That's a terrible thing to find, especially, like, out of nowhere. So I thought, I feel really bad for him he didn't deserve that 'cause I thought he was a pretty good guy in high school," Navarro said.
Other community members, like Dekwann Wynn, said it's upsetting because it moves racial conversations back, instead of forward.
"It's like the boy who cried wolf. When stuff like this actually happens out here, it's hard for people to take it seriously when you've got things out here like this," Wynn said.
Wynn is a former server. And he said he's worried other servers in the food industry could feel the repercussions of this lie.
"You don't want him to be a reflection of you. You know, 'cause, I was a server, friend's a server, I know plenty of servers. Shoot, Twin Peaks is just up the street, they're all servers. Just imagine how they're going to feel. Even if we don't all work for the same place, we all don't know this guy, it's still a reflection on servers whether you like to think so or not," Wynn said.
And other community members said while the lie is unsettling, they are more upset over the fact that more than $1,000 were donated to him by compassionate people.
Former college professor, Tracy Killiard, said those who lie to the public should spend time helping others.
"I think the person needs to pay it back, and needs to contribute some time to community service to help folks that really do need the help," Killiard said.