New convention center coming to Downtown Midland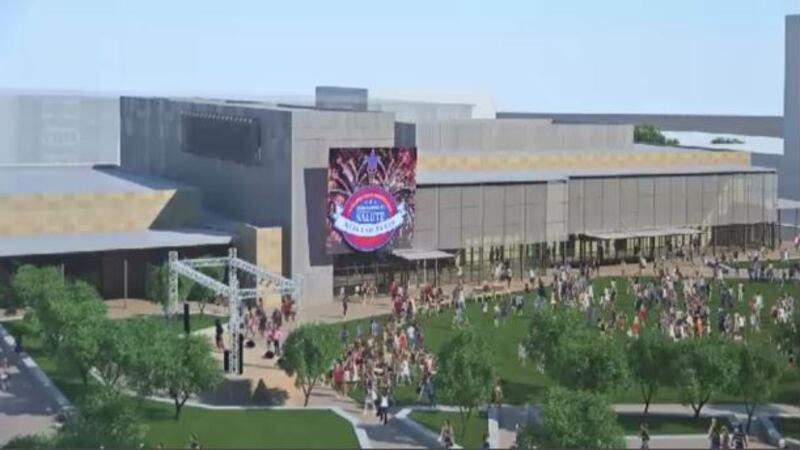 Published: Jan. 26, 2017 at 8:16 PM CST
The Midland Center will soon be demolished and in its place a new convention center downtown.
Council members decided Tuesday to move forward with the $42.8 million project.
"The old midland center was open in 1980's built in the late 1970"s roughly 12,000 square feet of main meeting space within three years the city realized we needed more space," said Brad Barnett.
So for a couple of decades Executive Vice President of tourism and facilities, Brad Barnett says him and other city leaders have discussed the much needed project.
"We did a study starting in 2011 that revealed we we're losing about a million dollars a year in economic impact for events we couldn't book," Barnett explained.
Barnett claims the current center had lost over 350 events in the last three years.
Barnett says the new modern Midland Convention Center is a win-win for everyone, visitors to midland will pay for it but residents will have access to the facility.
"We're fully funded by the hotel occupancy which means you pay 14% tax when you stay in a hotel in Midland, 7% goes to the city and we get a small portion of that because you have to use that hotel money to promote tourism," said Barnett.
The city says the 76 square foot center will not compete with other local event facilities.
"A lot of people talk about the horseshoe arena that's something that was recently built by midland county but the convention center is something we would hope will compliment what the horse shoe is doing not compete with the horseshoe has going on," said Sara Bustilloz, spokesperson for the City of Midland.