Midland Mayor looks to refocus on property taxes after 4B Sales Tax fail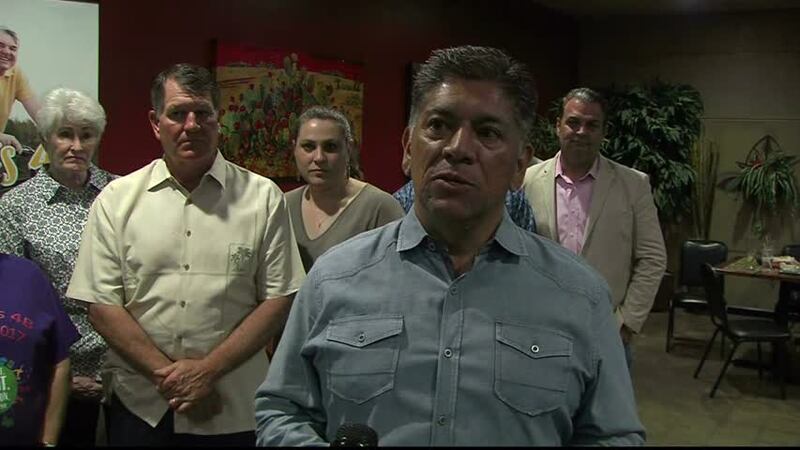 Published: May. 6, 2017 at 10:30 PM CDT
All eyes were on Midland Saturday as just under 7,000 voters turned out to decide the fate of a 4B Sales Tax.
54 percent of voters were against allowing the sales tax to continue.
Saturday night, CBS7 caught up with Mayor Morales to ask him what happens next.
Weeks of town halls and even a visit to talk to people at a baseball game. But the major push to re-purpose the 4B Sales Tax failed by 601 votes.
"We really believed we did a great job talking to a lot of voters out there. So at the end of the day 63,000 voters total and only 7,000 voters showed up, that's a problem right there" says Mayor Morales.
The quarter-cent sales tax helped build Scharbauer Sports Complex which is now paid off early.
City leaders wanted the tax to be used in a different way such as roads, parks and more improvements as the city grows.
"We really believe because the population is growing, a lot of new families, school enrollment is up, sports attendance is up, we really need to improve our sporting environment, roads and this 4B Sales Tax would allowed us to get ahead of the game" states Mayor Morales.
One year has to pass before they could ask voters to re-purpose the tax again, now Mayor Morales says property taxes could be another way to raise needed funds.
"The next discussion is do we dwindle the 28 million dollar? That is coming to the table about property taxes."