Local barber is making more than $180K thanks to the oil boom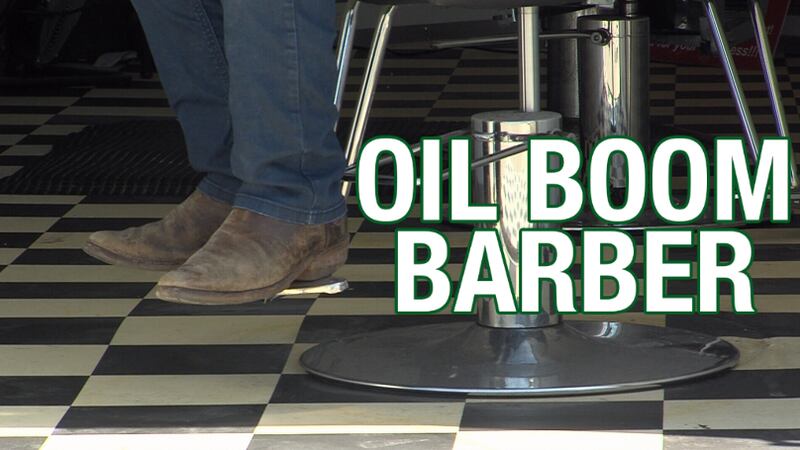 Published: Mar. 29, 2019 at 10:54 AM CDT
You might think you need to be working in the oilfield to reap the benefits of the boom, but one man who owns a mom and pop barber shop will prove you wrong.
"I do what I do on a daily basis because I love it. So everything that has been happening is God's gift. It's his plans."
Pete McGarity was born and raised in Odessa. He's cut West Texans' hair at his shop 'Headlines' for more than 20 years.
Business was going well, even if it wasn't quite enough - but McGarity knew that making big bucks as an oilfield worker wasn't in the cards.
"And I can't get my hands on none of this money, because I don't know anything about the oil business," said McGarity.
That's when he came up with an idea.
Oilfield workers don't have much time to get a haircut, so he decided to take haircuts to the oilfield.
"We would get so many oil workers coming into the barber shop, and they would tell us 'You know we live in these camps far out, we don't know anybody here, we need our hair cut. It's hard to get a haircut.' So I put that together, it's hard for them to get haircuts, why don't I design something to where I can come to them," McGarity says.
To do that McGarity spent $25,000 to retrofit a trailer, turning it into a barbershop on wheels.
"The stations that got put in, the flooring, everything was custom built."
McGarity spends three to four days a week in Pecos where he offers haircuts starting at $30.
He says he's never short on customers who all tip generously. McGarity is now pulling in more than $180,000 a year.
His booming business has caught the attention of many, including a reporter for the
who was in town to cover the boom.
"I've been having phone calls from people all over the nation, barbers from the east and west coast have been sending me messages congratulating and wanting insight on how to expand their businesses. It's crazy, but it's been good though."
McGarity recently teamed up with a stylist from Midland to
a barber school in Odessa where he's now teaching others about his career. A career that began for his simple needs of loving to make people feel and look good.
"We as a team make this happen together. I couldn't have done it without any of my barbers."
McGarity also hopes to get a couple of more trailers in the future, so he can send some of his crew to give haircuts to oilfield workers in other counties in the Permian Basin.