City Approves Schematic Design for Midland Center Project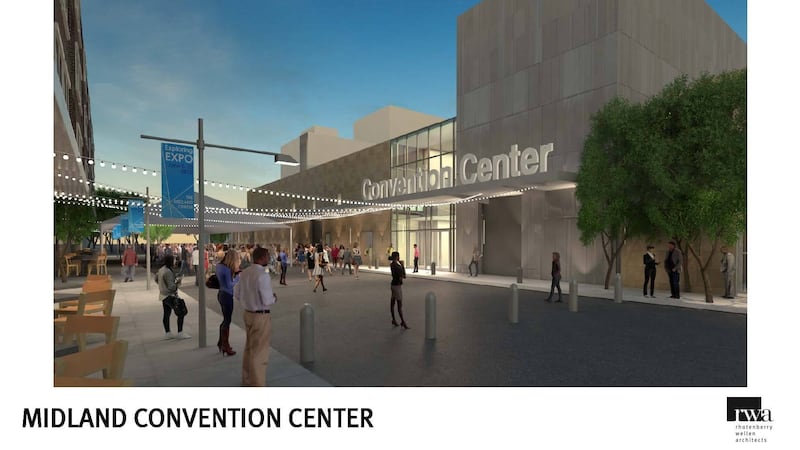 Published: Feb. 25, 2016 at 9:15 AM CST
Midland city leaders are getting an idea of what the new Midland Center will look like. Council members approved a schematic design for the project this week.
The approval will allow the city's construction manager to finalize a budget that will have to be approved by city council in the coming months.
According to the city of Midland Facebook page, the design plans include a 20,000 square foot exhibit hall, 3,000 more square feet of meeting space and a 6,000 square foot ballroom next to Centennial Plaza.
Midland Center staff say not only is the aged building in constant need of repair, they've also lost out on potential business in recent years. The city's Facebook page reports the Midland Center lost out on 359 events in the last three years due to inadequate space.
The project will be funded through the hotel/motel tax revenue fund. State law says that money can only be spent on promoting tourism and the convention and hotel industry.