News Anchor/Reporter
Odessa. TX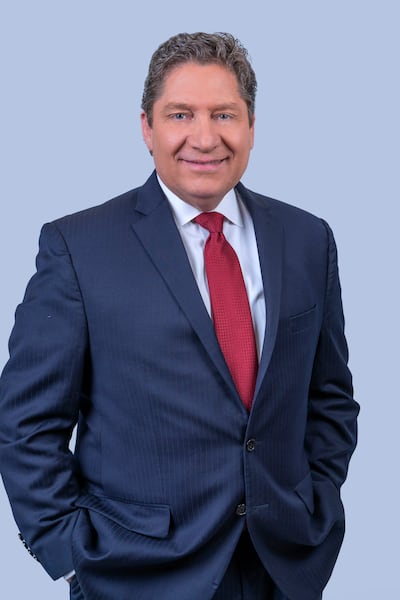 Jay Hendricks joined CBS 7 as the main anchor in September of 2006, and now sits beside Mary Kate Hamilton at 5-6 and 10pm. Jay is a past winner of the Associated Press Best Anchor Award in 2008.2009. and 2010 and 2012. Before that, Jay was Anchor-Reporter for the NBC Affiliate in Midland for 13 years, and was the Sports Director for seven and a half years. A native West Texan, Jay graduated from Odessa High School and attended Odessa College and North Texas State University.
In addition to his business activities, Jay has become known for his commitment to the community. Jay is Past President of the National Kidney Foundation Serving West Texas board and Golf Committee Co-Chair. He has been a co-host for the Permian Basin Rehab Center Telethon and also serves as a board member for Senior Link Midland and is a Community Advisor for the Midland Junior League.
Jay has been very active with Special Olympics and was awarded the State Special Olympics Media Award in 1993 and 1996. Jay also received the 2003 Outstanding Service from a Community Leader award from Special Olympics. Jay was also appointed to the President's Advisory Council for Texas Special Olympics in 2007. He is a Community Statesman award winner by the Heritage of Odessa Foundation, and Jay also received the Texas State Teachers Association "School Bell Award".
Education
Odessa High School, Odessa College and North Texas State University