Missing hiker found after three-day search at Big Bend National Park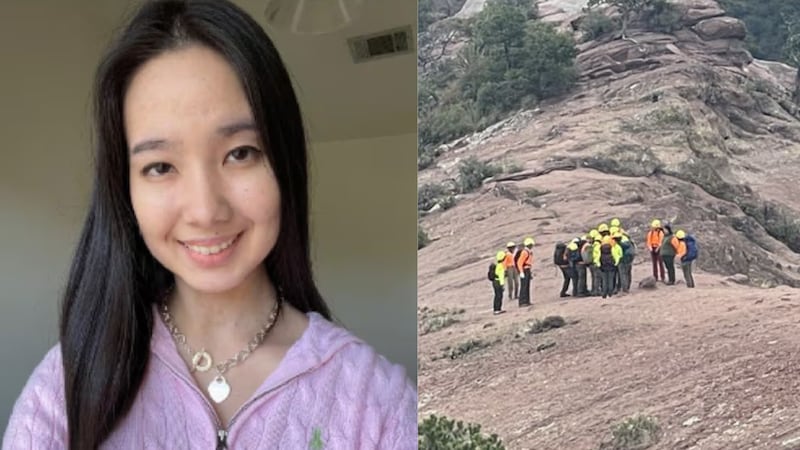 Published: Nov. 17, 2023 at 2:31 PM CST
ODESSA, Texas (KOSA) - Christy Perry, 25, has been found, after she was last seen on Nov. 9th along the Lost Mine Trail, at Big Bend National Park.
Perry was found awake and talking approximately 1/4 mile below the summit of the Trail.
The 25-year-old was first reported missing by her family after she did not return home from a trip to the park.
Perry picked up a rental car in Midland, TX, and arrived in Big Bend National Park on Nov. 9. She did not show up for her camping reservation that evening at the Chisos Basin Campground. Perry's vehicle was located at the trailhead for the Lost Mine Trail.
On Friday, according to the park's Facebook page, Perry was found and is currently under medical care and being taken to a hospital in Odessa.
Search teams made up of NPS employees, U.S. Border Patrol, Texas Game Wardens with 2 K-9 teams, and Los Diablos fire crew combed the rugged area around the Lost Mine Trail and surrounding canyons and ridges. Aerial search was provided by a U.S. Customs and Border Protection helicopter from Alpine.
The Lost Mine Trail was closed during the search.
Copyright 2023 KOSA. All rights reserved.