State Rep. Brooks Landgraf files for re-election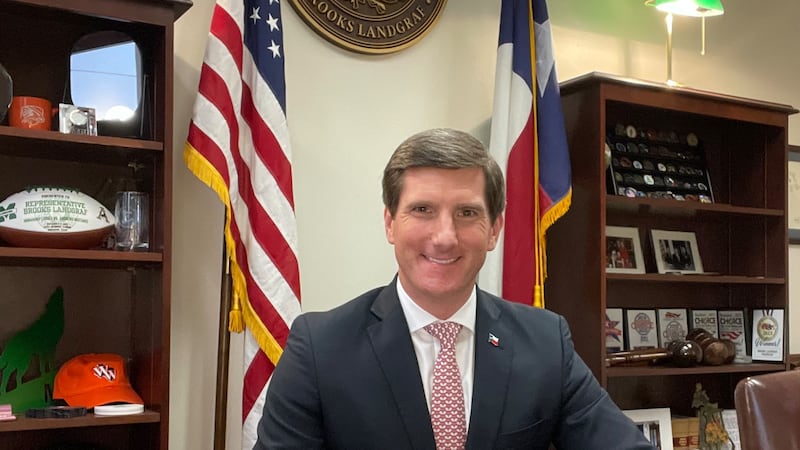 Published: Nov. 15, 2023 at 9:46 AM CST
AUSTIN, Texas (KOSA) - State Representative Brooks Landgraf filed papers Tuesday to run for re-election to the Texas House of Representatives.
"I'm committed to continue fighting for our conservative West Texas values in the Texas Capitol," Landgraf said. "A man's word still means something out here in the Permian Basin, so I aim to keep my promises like I always have. That's why, as your state representative, I'll keep doing everything I can to defend Texas energy, secure the border, lower taxes, scrap the STAAR, build more roads that are safer, and preserve the constitutional rights and liberties of West Texans."
In 2023, Landgraf's office says he worked with colleagues to increase funding for border security, raise penalties for selling and manufacturing fentanyl, prevent cities and counties from banning gas or diesel engines, and pass the largest property tax cut in Texas history. Landgraf also filed legislation and worked to pass several amendments to reduce and eliminate STAAR testing. While these attempts were unsuccessful, Landgraf says he remains optimistic about his chances to finally scrap STAAR in the coming months.
Landgraf has served as chairman of the House Environmental Regulation Committee since 2021. In addition to leading this committee, Landgraf also serves on the House Transportation Committee, a position he has held since 2019. In recent years, Landgraf's office says transportation funding has increased by more than 700% for highways in the Odessa TxDOT district, going from $50 million per year in the 4 years before Rep. Landgraf was elected to $430 million per year over the last 4 years. In fiscal year 2023, TxDOT spent more than $500 million on projects in the Odessa TxDOT district – the largest amount in the history of West Texas.
Copyright 2023 KOSA. All rights reserved.