Stratford Elks move to 11-0 win bi-district round win over Sundown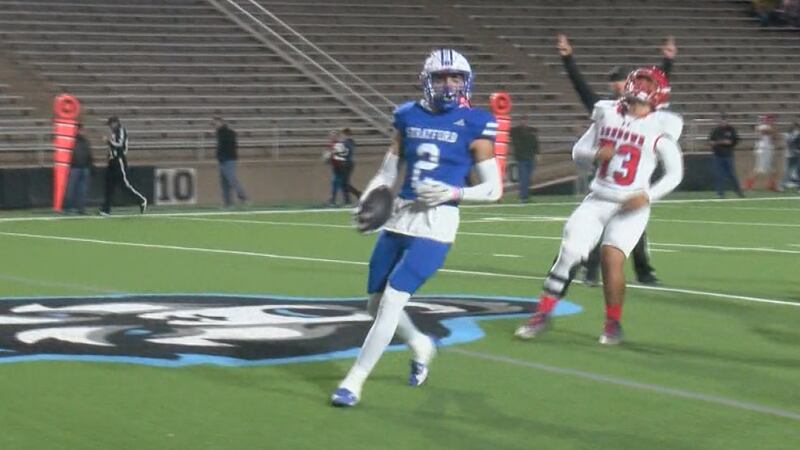 Published: Nov. 10, 2023 at 1:38 AM CST
AMARILLO, Texas (KFDA) - The Stratford Elks dominated in route to a bi-district round win over Sundown, 61-6.
With the win, the Elks move to a perfect 11-0 on the season as they head into the area round.
Julio Valdez was key in the first half, scoring two early touchdowns that allowed Stratford to get the early advantage.
Vincente Morillon then added another rushing touchdown as the Elks rolled to a 33-0 halftime lead and never looked back.
With the win, Stratford is set to face the winner of Friday's game between Stamford and Forsan.
Copyright 2023 KFDA. All rights reserved.