Darien Lewis' 6 TDs lead Palo Duro past Plainview to clinch playoff berth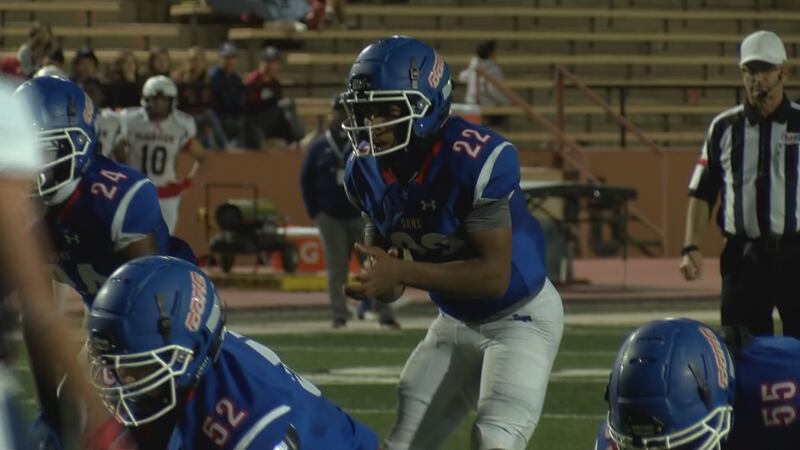 Published: Nov. 4, 2023 at 2:06 AM CDT
AMARILLO, Texas (KFDA) - The Palo Duro Dons took down the Plainview Bulldogs on Friday night to clinch the fourth and final district playoff spot.
The Dons came out on fire with Darien Lewis tossing two early touchdowns to Charlie Love and Braylen Norman to put Palo Duro up 14-0.
A fumbled punt from the Dons allowed the Bulldogs to get back in it briefly as Davian Ramos took the pass from Seth Mayberry into the endzone to cut the lead in half.
However, another big drive from the Dons and the third passing touchdown of the first half for Lewis put the Dons up 21-7.
In the second half, the Darien Lewis show continued. This time on the ground. After tossing three touchdown passes in the first half, Lewis ran in three more in the second half to lead to Dons to a 41-14 victory.
The Dons will move on to the postseason as they head down to El Paso to face off against Canutillo.
Copyright 2023 KFDA. All rights reserved.