Canyon dominates in first 'Goat Game' victory since 2019 with 48-7 win over rival Randall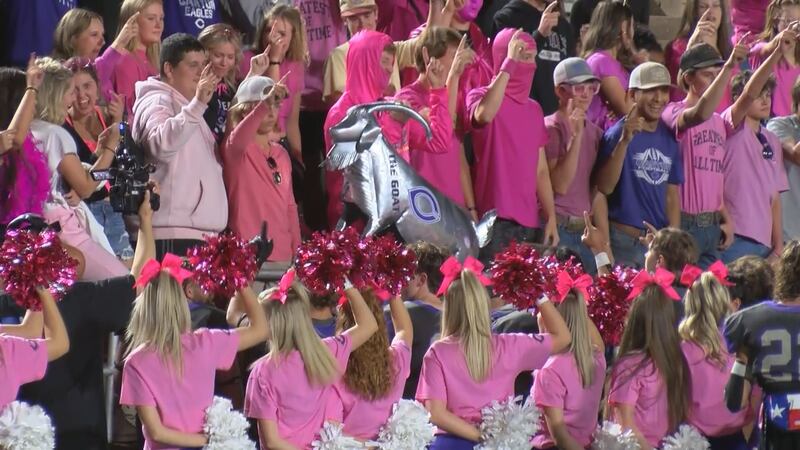 Published: Oct. 20, 2023 at 10:51 PM CDT
CANYON, Texas (KFDA) - The Canyon Eagles defeated the Randall Raiders 48-7 in the rivalry Goat Game.
The Eagles remain undefeated in district, now 2-0, and get to keep the Goat trophy in their locker room for the next year.
The first quarter was a stalemate as both defenses did not let much get through.
Canyon turned things around going on the board first at the beginning of the second quarter and never looked back.
At halftime, the Eagles were up 35-0 thanks to big plays in the rushing game from Christian McGuire and Sam Johnson.
Canyon secures bragging rights for the next year as they take down the Raiders 48-7.
The Eagles will travel to take on the Dumas Demons next week. The Raiders will welcome the Hereford Whitefaces to Happy State Bank Stadium for their next match up.
If the Eagles take down Dumas and Pampa to end the season, they'll be crowned outright district champions.
Copyright 2023 KFDA. All rights reserved.