Stratford takes down Panhandle in battle of undefeated rivals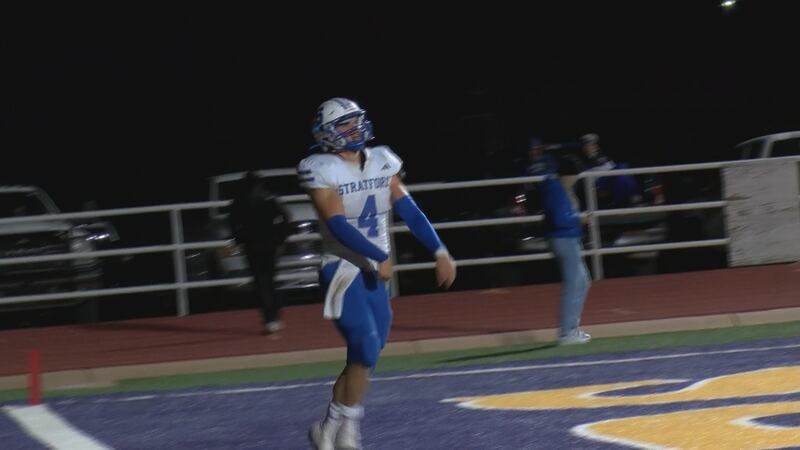 Published: Oct. 14, 2023 at 12:56 AM CDT
AMARILLO, Texas (KFDA) - The Stratford Elks took down the Panhandle Panthers 34-24 on Friday night.
The Panthers took the early lead 9-0 over Stratford before the Elks offense found their groove.
Stratford went on a 28-7 scoring run courtesy of some creative play-calling featuring a double reverse pass from Chase Lantelme to Abraham Ortega to put the team up 21-9.
On the next Stratford drive, Luke Braden showed off his athleticism and took the QB keeper all the way in for another score.
The Elks offense kept on rolling in the fourth quarter as Julio Valdez took a handoff 95 yards to the house for another Stratford touchdown that essentially sealed the victory.
With the win, Stratford stays undefeated and have now taken down what is considered to be the two toughest opponents they'll face in district play in back-to-back weeks.
Panhandle will hit the road next for a matchup with the West Texas - Stinnett Comanches who have gotten off to a 2-0 start in district play. Meanwhile, Stratford returns home to face Sanford-Fritch.
Copyright 2023 KFDA. All rights reserved.