Coltin Carnesecca and Dalhart Wolves stun Shallowater with 21-14 win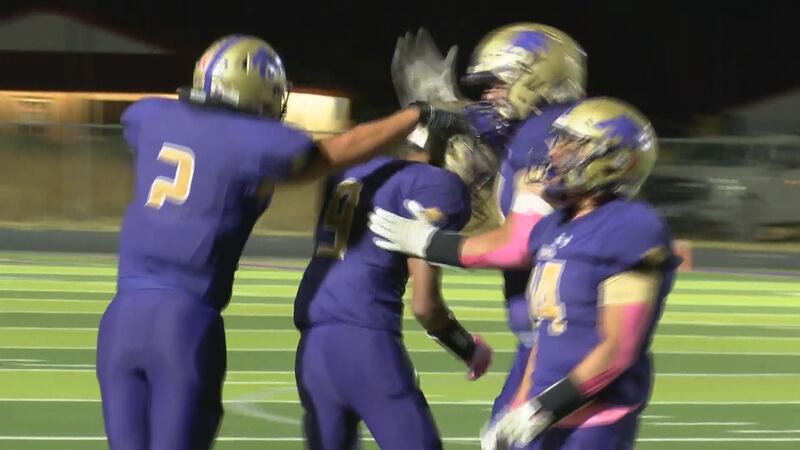 Published: Oct. 13, 2023 at 10:57 PM CDT
AMARILLO, Texas (KFDA) - The Dalhart Wolves took down the defending district champion Shallowater Mustangs on Friday night by a final score of 21-14.
The game was a true nailbiter throughout, with the game tied at 14 heading into halftime.
The Wolves were able to take the lead in the second half as Kyler Read found Coltin Carnesecca for a big catch and run to put Dalhart on top.
The Dalhart defense stepped up big time in the second half, holding Shallowater scoreless with two key interceptions from Carnesecca and Talon Garcia.
After the interception, the Dalhart offense went to work. With 11:52 left on the clock, the Wolves were able to run out the entire rest of game. The Wolves faced five third downs, converted three, converted a fourth on a penalty, and missed on one with just over two minutes left only for Kyler Read to pick up a 4th and 1 that iced the victory for Dalhart.
It was a big time win for the Wolves who improve to 7-1 and the win certainly proves to many in the state of Texas that Dalhart is a team to fear come playoff time.
Dalhart will have an open week before facing off against the top ranked Bushland Falcons, while Shallowater prepares to play that same Bushland team next week.
Copyright 2023 KFDA. All rights reserved.