UT Permian Basin hosting career fair
Published: Sep. 28, 2023 at 12:37 PM CDT
ODESSA, Texas (KOSA) -If you're looking for a job or want to make a change, there is an event for you.
UT Permian Basin is hosting a career fair this Thursday from 3 p.m. to 6 p.m.
It will be held in the UTPB gym.
You can register to attend by going to the UT Permian Basin website.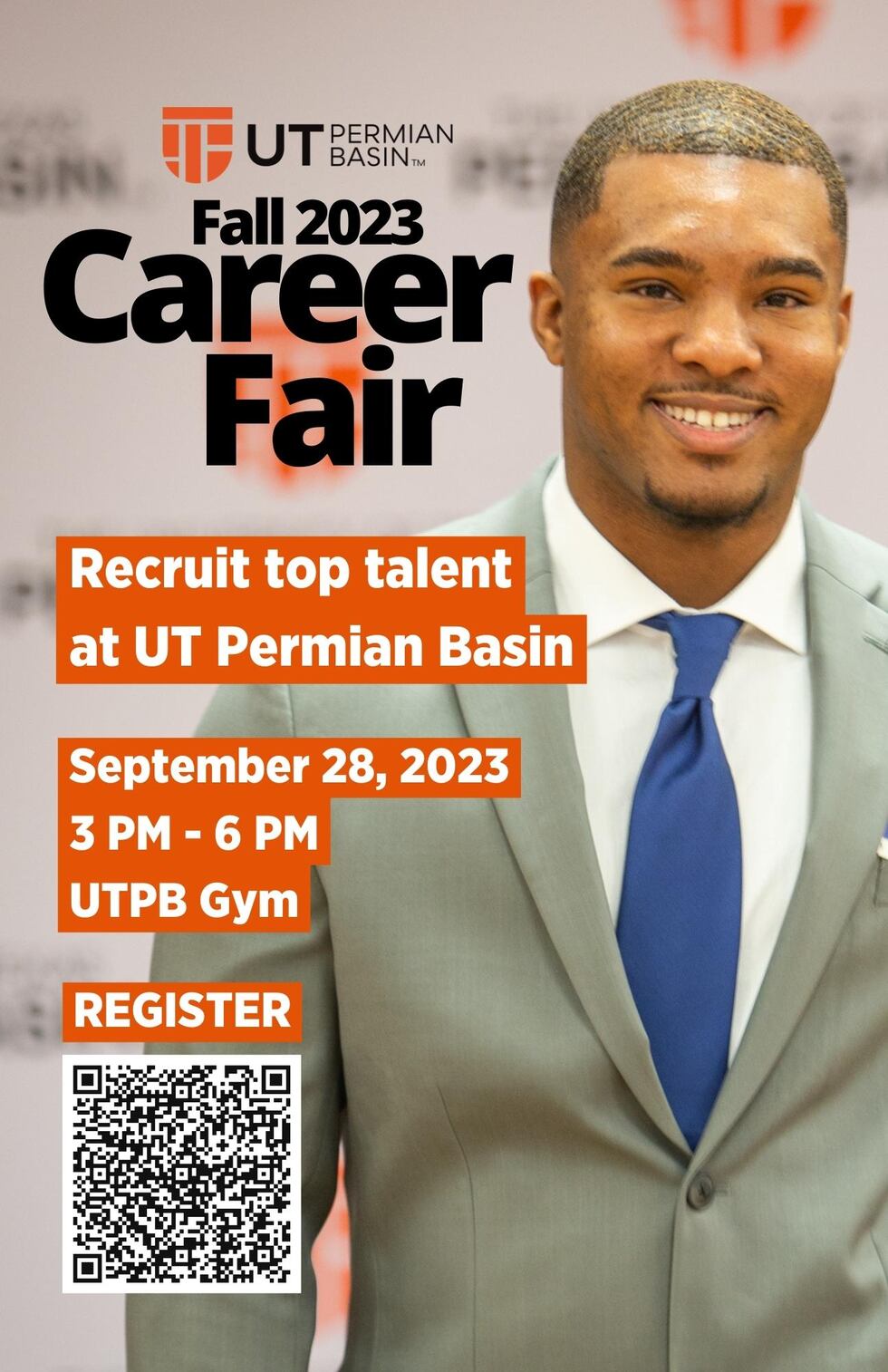 Copyright 2023 KOSA. All rights reserved.