CBS7′s Peanut Butter Brigade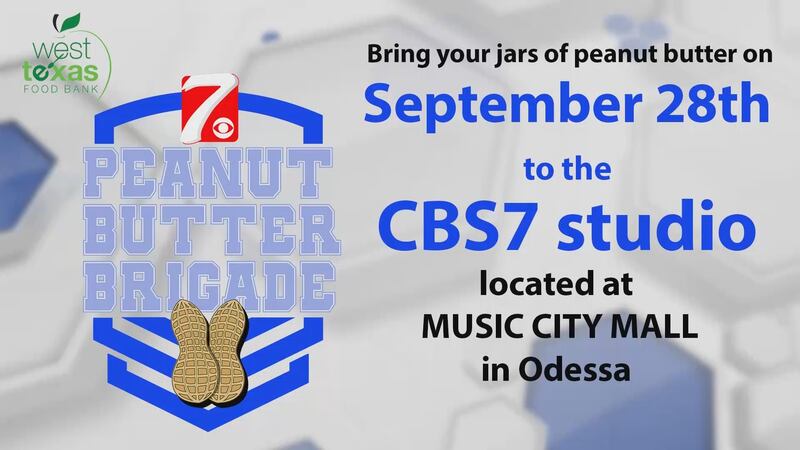 Published: Sep. 26, 2023 at 9:11 AM CDT
ODESSA, Texas (KOSA) -Several businesses have joined the Peanut Butter Brigade.
You can donate peanut butter at any of the businesses you see in the graphic below across Midland and Odessa.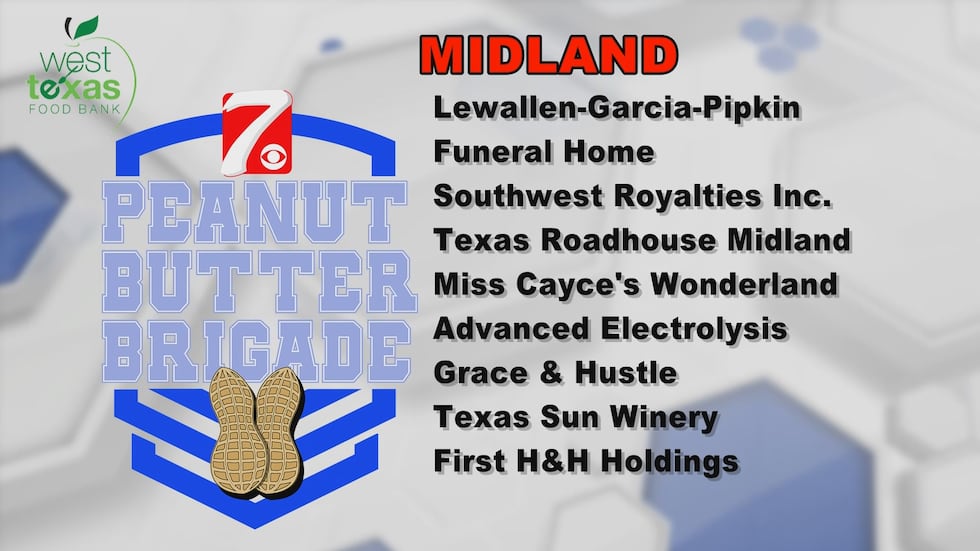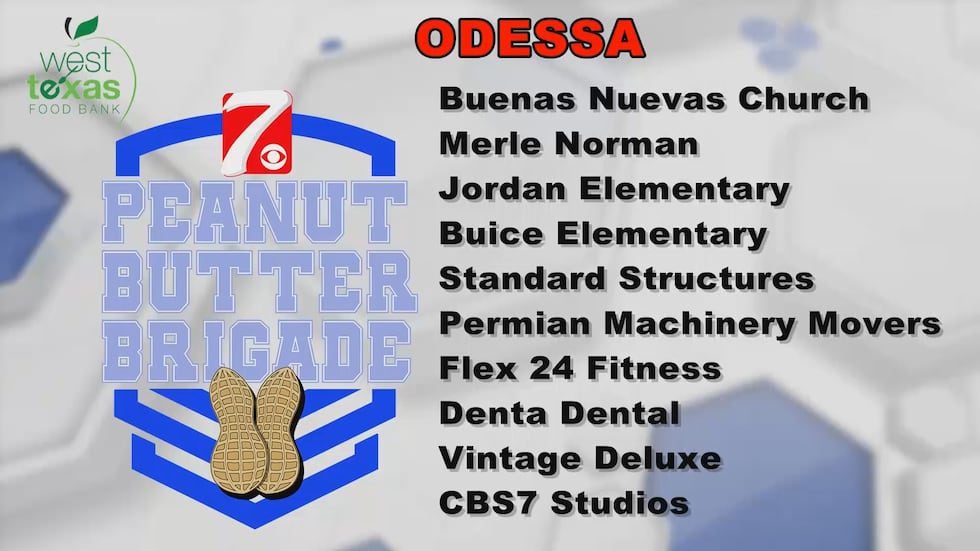 Tune in this Thursday, Sept. 28 all day as we fill up a West Texas Food Bank truck at Music City Mall with donated peanut butter.
PRIOR COVERAGE:
Why CBS7 is asking for Peanut Butter
Copyright 2023 KOSA. All rights reserved.