Midland County Commissioner Ramsey announces he will not seek re-election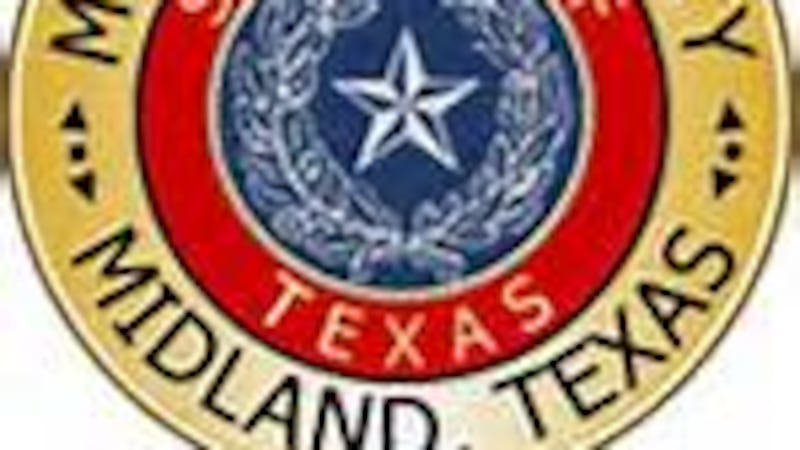 Published: Sep. 22, 2023 at 8:34 AM CDT
MIDLAND COUNTY, Texas (KOSA) - Midland County announced Friday that Midland County Commissioner Scott Ramsey will not run for a third term.
He served precinct 1.
Commissioner Ramsey released the following statement:
"Over the past almost 7 years, I have proudly served as your Commissioner for Precinct 1. Ten years ago, after spending most of my adult life in Central Midland, Ellen and I built a house and moved to far West Midland. This presented an opportunity for me to give back to Midland when long serving Commissioner Jimmy Smith decided not to run for another term. This was not a position that I sought out but one that came to me. I am humbled by the support that the voters have given me in 2 election cycles. I am writing today to announce that I will not be seeking reelection for a third term. I believe 8 years is enough for one person to serve as your Commissioner. I ran for this position to help my community which has given me and my family so much. I hope that other people that want to serve, that have new ideas and energy will step up and put their hat in the ring. New blood is vital to sustain a vibrant community.
I am also proud of my service to Precinct 1 and Midland County as a whole. I have been part of a team that has rebuilt county roads destroyed by the heavy traffic caused by our great oil and gas industry. This same team helped guide the County through turbulent times such as when our long serving Sheriff suddenly passed away, the world was overwhelmed by COVID-19, and the mass shooting that occurred in Midland and Ector Counties. Some of my accomplishments for Precinct 1 and Midland County include the rebuilding of Industrial Avenue, West County Roads 125 and 127, South County Roads 1270 and 1290. I presented the idea to my colleagues on the Court of building a new jail. That idea morphed into the design of a jail, sheriff's office and Justice of the Peace complex that will house the JP offices, JP courts and Constables. I oversaw the construction of the Community Supervision and Corrections Department (Adult Probation Department), and the complete remodel of the Library at the Plaza. I was also in charge of the construction of the Horseshoe Amphitheater Backstage and Concession Plaza. What I'm most proud of is my six and a half years of service as the Commissioners Court's liaison to the Horseshoe Arena, Pavilion and Amphitheater. Under my guidance, the Horseshoe served the citizens of Midland County and organizations from across the state with courtesy, respect, and distinction. During this time, the Horseshoe was a "one stop" event facility where our patrons could make a phone call and book a room, order catering services and bar services all in the same call. We prided ourselves at being customer oriented, professional and friendly. I want to give my utmost thanks to Joe Kelley and his staff at Horseshoe Hospitality Services for their professionalism which made all this possible. The Horseshoe is one of Midland County's greatest assets and proved its benefit to the County and its citizens on a daily basis.
None of what we accomplished on the Commissioners Court could ever happen without the support of over 690 Midland County employees. For all these years, I have stood in amazement at the service, dedication and true professionalism each one of these valuable members of our County family shows each and every day. Make no mistake about it, these great people are a family in every respect. Thank you for your service to our great County.
In closing, I would like to say it has been my great privilege to serve the citizens of Midland County."
The County says anyone interested in running for the position can find information on that here.
Copyright 2023 KOSA. All rights reserved.