20 Years later: Family still searching for Arlin Bynum
Published: Aug. 30, 2023 at 10:23 PM CDT
BIG SPRING, Texas (KOSA) - August marks the 20 year anniversary of William Arlin Bynum's disappearance from Big Spring.
At the time, Big Spring had a population of about 25,000 people. His case is still an active investigation.
"I don't know there's something special about a baby, about your baby, can't explain it but I loved him dearly and he loved his mom," said Arlin's Mother Deanna Hartford.
40-year-old William Arlin Bynum was last seen leaving what was the San Franciscan Bar in Big Spring on August 15, 2003 at 1:45 in the morning.
Arlins' family sounded the alarm that he was missing when he didn't show up for lunch with his brother in law the next day.
"His truck was found still parked at the restaurant, so we knew he didn't leave in his own vehicle, so we thought you know something could have happened to him, he could have left with someone or been on the side of the road somewhere, incapacitated'" said Arlin's Close Friend Melody Phillips.
"We didn't know so his friends, everyone, was just driving looking."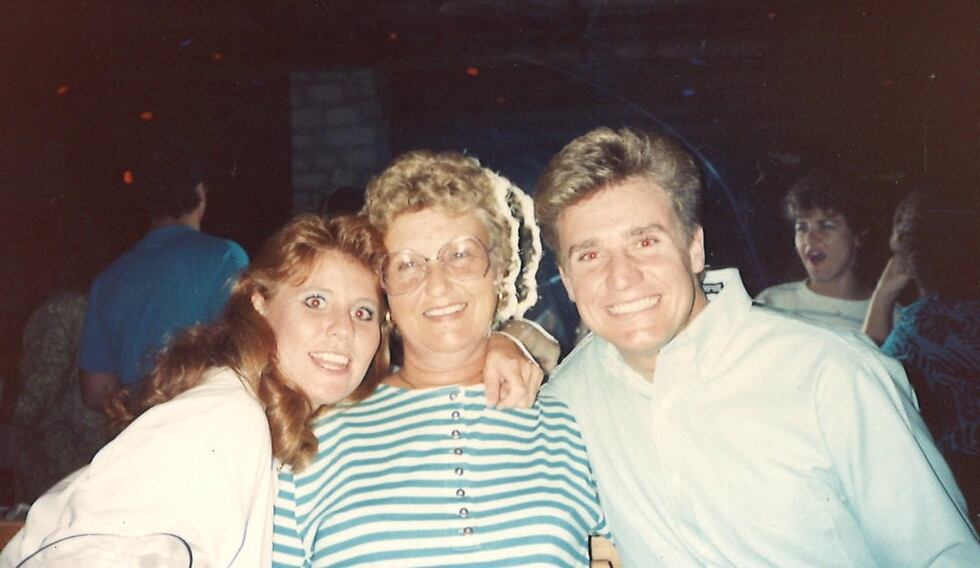 "All of Howard County, you know, dry river beds, gulches, because rumors were flying," said Arlin's Sister Lorrie Bynum McCampbell.
A Midland forensic team checked Arlin's apartment and vehicle, but the evidence collected was compromised by the lab personnel and deemed unusable.
"I was in contact with the police daily, daily I was calling 'em and what have you found out. I was going out there," said Hartford.
With hope and persistence, Arlin's family and friends never imagined the days of unanswered questions would turn into years.
"I was really angry at him thinking 'what have you gotten yourself into? come home' and I was thinking I would get to tell him in person," said Phillips.
Lead after lead, police and family searched, to no avail, for their beloved Arlin.
"An outgoing person, a lovely person, he loved everyone," said Hartford.
"If you do talk to anyone and they say he's the kind of guy that would give you the shirt off his back, that's a literal statement," said Phillips.
Arlin's mother 83-year old Deanna Hartford is quite literally suffering from Broken Heart Syndrome. She has her suspicions about the role Arlin's sexuality played in his disappearance.
"Wondering why someone could be so ugly and so nasty and I do think it was a hate crime because our son was gay," said Hartford.
In the web of rumors, there was a common thread.
"Killed by somebody but put into an abandoned well somewhere in Howard County. Now we've heard here, we've heard there, but nobody can say whether it was an abandoned oil well or an abandoned water well, but that is the one point that seems to be consistent," said McCampbell.
"We had searched quite a few tank batteries, we actually did search one water well," said Retire Midland Texas Ranger Don Williams.
Williams worked Arlin's case when he first went missing.
"Cadaver dogs, to helicopters, to horses, to all kinds of things and I interviewed a lot of people," said Williams.
Still missing, Arlin's family refuses to give up hope that someone out there knows what happened.
"He was our baby and even after 20 years, I want him to be brought home."
They pray someone will come forward to give them the chance to bury Arlin.
"Somebody knows something and they have been too frightened to share that and we hoped after 20 years that fear would have subsided enough that they can come forward and at least anonymously share details of his whereabouts," said Phillips.
The Big Spring Howard County Crimestoppers are offering a cash reward to the first person that comes forward with information leading to an arrest in the case.
The Big Spring Police Department says they can not comment on an active investigation.
Copyright 2023 KOSA. All rights reserved.