Pick up concerns lead to quick solutions at ECISD elementary school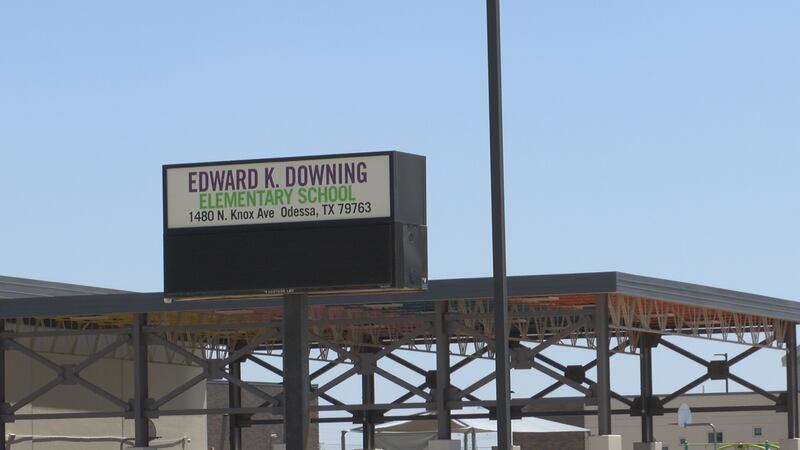 Published: Aug. 10, 2023 at 9:33 PM CDT
ODESSA, Texas (KOSA) - High temperatures and first day of school hiccups created a difficult pick up situation at Edward K. Downing Elementary Wednesday.
Parents were told to use a new drop off and pick up route. They waited up to two hours to pick up their kids, according to Carmen Velasquez, a mother of three students.
The West Odessa school has returned to its old route following parent complaints about wait times and children sitting in triple digit heat.
Velasquez says first day hiccups are expected, but she had never seen anything like this.
"I mean it gets bad, first days of school," she said. "You know, everybody getting used to it. But you know, it's the first day. It's just everybody getting used to it. I've been here six years and it had never gotten to that point. There was parents who didn't pick up their kids until about 5:30 p.m."
Students are dismissed at 3:20 p.m.
The school switched from its original two-lane pick up route to a one-lane loop starting on the school's south side. ECISD staff say they hoped it'd be more efficient.
Velasquez says she waited about an hour in a line that spanned about a mile. When she made it to the front, she said her kids had been waiting outside.
"I quickly took them home. I was like undress, get fresh, drink water," she said. "And I got really worried that they [would] end up getting sick from being an hour outside in the sun."
Velasquez says that concerned her and other parents, who took to social media to voice their concerns.
"You know, kids out there two hours. That's not acceptable, and thankfully they changed it back, but I really hope they never do that again because that was a safety concern for the kids," she said.
ECISD staff say they quickly reverted back to the old route after hearing parent concerns and the situation is now resolved.
Velasquez said Thursday morning's drop off was much better. She said she's no longer angry, but hopes school staff will continue to listen to parents to improve pick up and drop off processes.
"This is the best option right now until we figure it out, and hopefully they talk to us and we [can] work something out," she said.
In a statement to CBS7, ECISD staff said they appreciate parents and staff working together to solve the situation quickly.
Copyright 2023 KOSA. All rights reserved.