National Call 811 Day brings awareness toward dangerous digging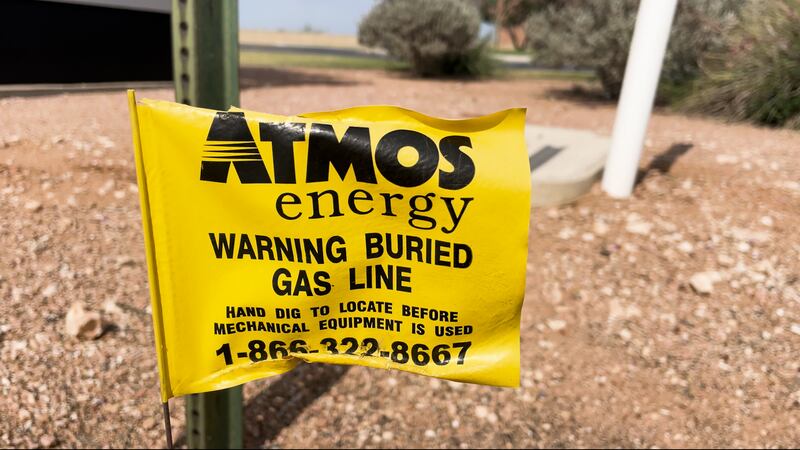 Published: Aug. 7, 2023 at 4:41 PM CDT
WEST TEXAS, Texas (KOSA) -This week is National Call 811 Day as part a pipeline safety initiative.
This number links anyone who plans to dig a hole that possibly has a pipeline or power line underground.
So that those companies can identify where it is, before people start digging.
Whether it's a resident looking to place a mailbox, the city trying to fix roads, or a third party that plans to dig into the ground, it is still mandatory to call 811 three days before to avoid any complications.
"In the Permian Basin specifically, we have a spaghetti bowl of pipeline under our feet." said Andrea Goodson, Public Affairs Manager at Atmos Energy.
Those pipelines or wires can be identified by the colors of the flags.
There are seven colored flags including red, orange, yellow, blue, purple, green, white and pink.
One common color throughout the Permian Basin is the yellow marks and flags.
Yellow stands for natural gas and oil, petroleum, or other gaseous or flammable materials.
While red is for electric power lines and blue stands for portables water.
These rules are meant to keep everyone nearby safe, but the companies that deal with underground pipelines, still find themselves with having issues.
"Unfortunately, underground pipelines get hit regularly. And when that happens, it can cause a minor inconvenience of losing water, or natural gas service, or even internet," said Goodson.
Some of the other lines include sewer, irrigation and communication lines.
If people do not comply with these rules, it can result in a fine from the state,
And depending on any other damage, it can also result in paying for repairs and/or injuries.
Oncor is another company that utilizes 811.
They recommend to always be patient when digging.
"I would use this rule of thumb. Whenever you're digging 16 inches or more, I would call the experts." said Customer Operations Executive for Oncor, Ed Mendez.
With power lines underground, it can cause many scenarios that won't benefit anyone.
"Well that could cause a power outage. That's certainly something you want to avoid in this heat. but worst case scenario, it can cause death." said Mendez.
If you want more information on the colors of the other flags, more information on 8-1-1, click here.
Copyright 2023 KOSA. All rights reserved.