Police find woman dead in refrigerator while searching apartment of suspect charged in man's killing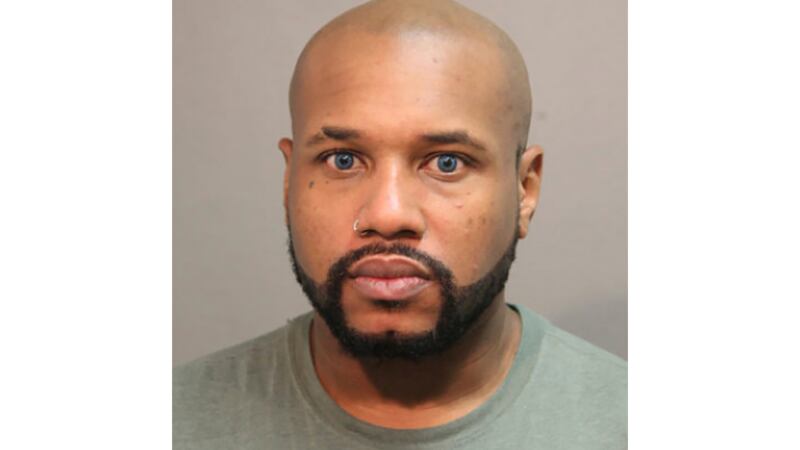 Published: Jul. 28, 2023 at 11:52 AM CDT
CHICAGO (AP) — Officers searching the apartment of a Chicago man accused of fatally stabbing a man on a restaurant's roof discovered the body of a young woman in his refrigerator earlier this month, authorities said.
Brandon Sanders, 33, has not been charged in the death of Iman Al-Sarraj, 18, whose beaten body was found in early July in a refrigerator at his apartment in Chicago's West Ridge neighborhood.
But he was arrested June 29 and charged with murder, robbery and burglary in the May killing of Rasim Katanic, a 69-year-old who was a Bosnian War refugee, WLS-TV reported.
Prosecutors said surveillance footage shows Sanders climbing a stairwell on May 12 to a rooftop where Katanic was working on a cooler compressor atop Tahoora Sweets & Bakery. Katanic was later found stabbed to death on that roof.
At his bail hearing, Sanders' attorney said, "There are some issues with a mental state." Sanders remains held without bail.
Katanic's daughter, Aida Sutardio, told the Chicago Sun-Times her father had retired at 66 but continued doing maintenance work for longtime clients of his heating, ventilation and air conditioning business, including the restaurant where he was found on the roof.
She said she is having a difficult time grasping "that he was slaughtered on top of a roof."
"We never thought that this is how his life would end," Sutardio said.
The Associated Press left telephone messages Friday with the Cook County State's Attorney's Office seeking comment on the status of the investigation into Al-Sarraj's death.
Al-Sarraj's father, Khalil Sarraj, said his daughter was born in Chicago after he came to the United States from Israel. "My heart is shattered in a million pieces," he said.
Copyright 2023 The Associated Press. All rights reserved.