Saturday Night Lights: Highlights from the 2023 FCA All-Star Football game
Published: Jun. 19, 2023 at 5:26 PM CDT
MIDLAND, Texas (KOSA) - Recently graduated seniors stood under the stadium lights one last time on Saturday, as the top seniors in West Texas competed in the first-ever Permian Basin FCA All-Star Football game.
Rivalries disappeared for one night only as athletes who had spent four years competing against each other were now on the same team.
It was Blue vs. White, with players wearing their own high school helmets, covered in stickers from their rival schools.
Not only were some of these All-Stars playing with their rivals, some of them were also being coached by them.
WHITE TEAM COACHES: Coach Jeff Ellison- Permian, Coach Washington- Permian, Coach Thad Fortune- Midland High, Coach Joseph Hood- Lamesa, Coach Jason Phillips- Forsan, Coach Demetrius Lee- San Jacinto JH, Coach AndrewTijerina- Andrews JH
BLUE TEAM COACHES: Coach Clint Hartman- Legacy, Coach Boe Smith- Legacy, Coach Ortiz- Odessa, Coach Fred Staugh- Monahans, Coach Chris Joslin- Coahoma, Coach Brian Gibson- Wink, Coach Derrick Shelton- Kermit
It wouldn't be a football game without cheerleaders! Cheerleaders from teams across the Basin were filled with spirit for both the blue and the white.
The girls wore their high school uniforms but learned all new cheers that supported both teams.
And of course, they wowed the crowd with their stunts, jumps, and more.
The Blue team scored the first touchdown of the game.
They continued to hold the lead against White with a score of 6-0 going into halftime.
The White team scored two touchdowns, in the second half, but it wasn't enough.
Tensions were high during the game, but in some cases, old rivals became new friends (and maybe some old friends became rivals)
Players were able to relax in this game and laugh with each other at the end of some plays.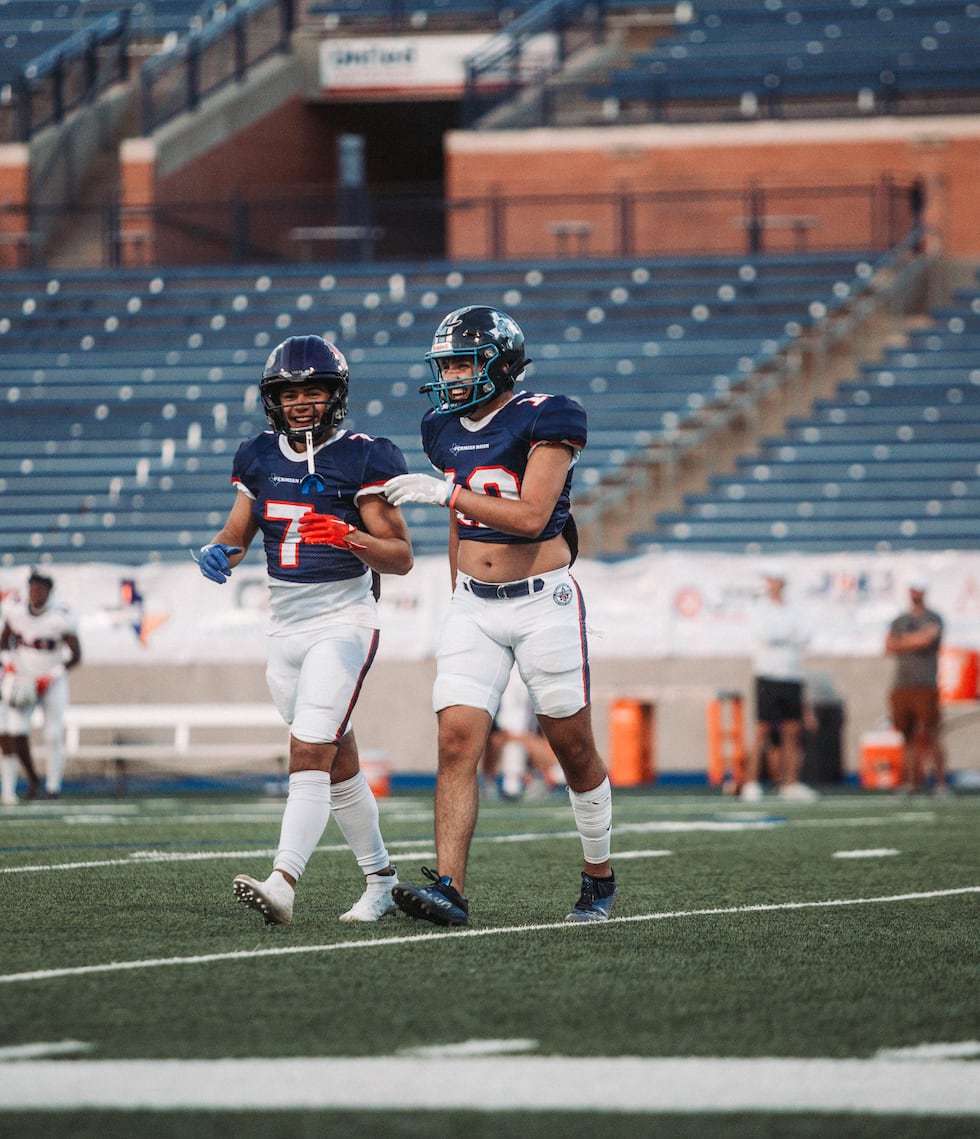 As the Football game reached its end, fireworks began to light the sky from the Rockhounds game next door.
Making for an extra special last quarter.
The blue team was able to hold off the white in the last few seconds of the game in order to secure the win.
Final Score: 20-14.
You can watch CBS7′s exclusive coverage of the full game above.
Copyright 2023 KOSA. All rights reserved.