Phone records, traffic cameras used to arrest Mario Chacon in the death of Madeline Pantoja
Published: May. 22, 2023 at 1:45 PM CDT
MIDLAND, Texas (KOSA) - Madeline Pantoja, a missing Midland woman was found dead on Saturday, May 20, near East County Road 190 and South County Road 1138.
Shortly after her body was found, Midland Police arrested her boyfriend, Mario Chacon, for her murder.
According to the Midland Police Department, Madeline Molina Pantoja was last seen on May 10th at 1711 West Francis Avenue at 11 p.m.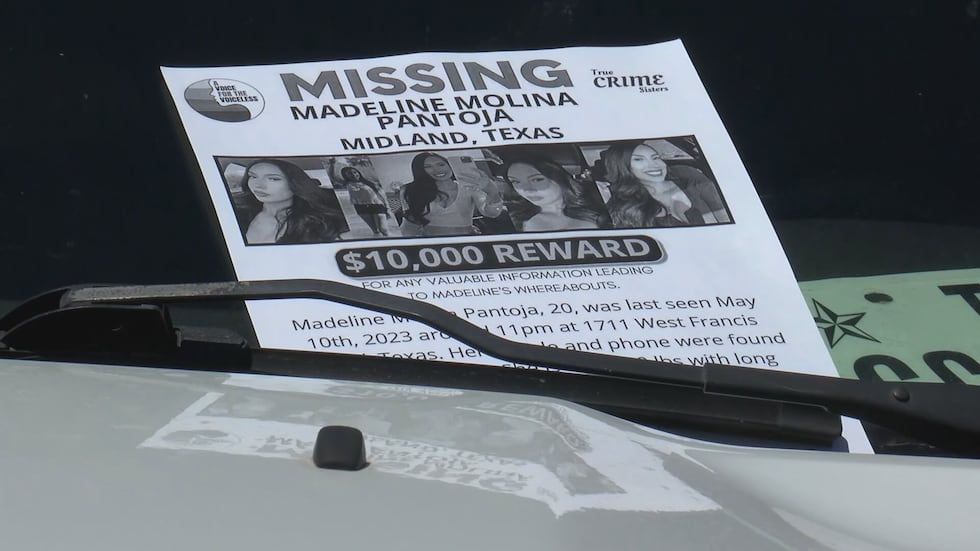 According to the arrest affidavit Chacon and Pantoja were having relationship troubles before Pantoja went missing. MPD investigators spoke with Pantoja's friends and family about the day she went missing.
Several of Pantoja's friends spoke with police officers on May 11, saying they had plans to swim at Pantoja's apartment complex, but when they arrived Pantoja was not answering their calls and texts. Pantoja also did not answer when they knocked at her door. One friend noticed the door to Pantoja's apartment was slightly cracked and a light was on. The friend left to go get food but called another friend to tell her what was going on. Then, according to court documents, multiple friends went back to Pantoja's apartment and knocked on her door. The friend that noticed the light was on the first time, now noticed the light was off. The friends called Pantoja's brother and told him what was happening.
According to the arrest affidavit, Pantoja's brother called Chacon to ask if he had heard from Pantoja, but her brother told officers Chacon was evasive and did not seem concerned that Pantoja had not been heard from. Chacon said he had been with his dad all day, not with Pantoja. When Pantoja's friends called Chacon, he appeared to be declining calls. When Chacon called back he told Pantoja's friends that "he had witnesses for today and has been at his house all day."
Pantoja's friends were able to get the apartment maintenance to let them into the apartment. According to the arrest affidavit, the friends told MPD officers that Pantoja's purse, car keys, and phone were all in the apartment. They told officers her car was in the parking lot. The friends also told officers that Pantoja's dog did not have food or water and that puppy pads were full of dog waste. There was also a table missing from Pantoja's living room. Pantoja's friends told officers that these things were out of character for Pantoja and she does not leave her dog for more than two hours at a time.
The court documents show MPD officers got apartment maintenance to let them into Pantoja's apartment. Officers noted there was a mop and a dirty bucket of water next to the front door and the floor was sticky. Officers asked Pantoja's friends if Chacon had a key to the apartment, one of Pantoja's friends said she had seen him enter the apartment with a key before.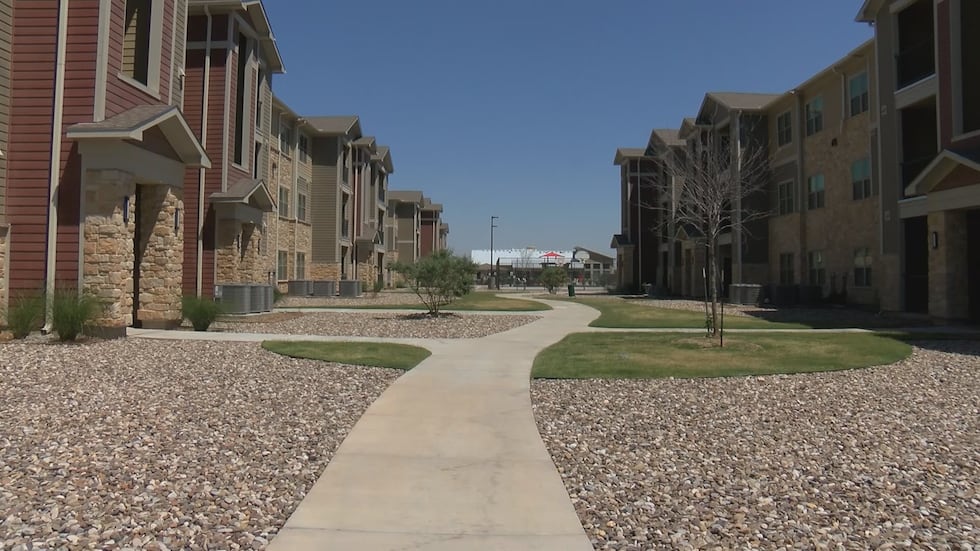 MPD investigators also spoke with neighbors who said there was a man and woman yelling in the apartment around 1:30 a.m. but the neighbor fell back asleep because there was often yelling coming from that apartment. Officers asked if the neighbor heard any screaming like when someone is scared and the neighbor said she heard a female scream.
Early morning on May 12, MPD contacted Chacon for a voluntary interview. According to court documents Chacon said the last time he saw Pantoja was around 9 p.m. on May 10.
Around 11 a.m. on May 12, MPD received a check welfare call on Pantoja's apartment that indicated there was a woman inside the apartment, but when officers arrived no one answered the door. According to the arrest affidavit, officers made entry into the apartment because Pantoja was a missing person. While searching for Pantoja officers found the mop and dirty water. Officers also noticed a hole in the bathroom door and in the bedroom door with hair attached to the damage in the door.
The arrest affidavit states officers found the comforter on the bed was missing and there was a dark red stain on the bed sheet, but officers did not find Pantoja.
Based on the statements from Pantoja's friends and family about her being missing, and what officers found in Pantoja's apartment on May 12, investigators suspected foul play.
The court documents show around 5:45 p.m. on May 12, officers interviewed Chacon again, saying he was free to leave at any time. Chacon said he went to have drinks with his cousin on May 10 and returned home around 11 p.m. after dropping off his cousin at his apartment, which was in the same complex as Pantoja. Chacon said he was the only one to drive his truck in the month of May and did not leave his home after 11 p.m. on May 10.
MPD investigators got security camera footage that showed a pickup truck near an oil company off Montgomery around Pantoja's apartment that matched the description of Chacon's truck. The time from the security camera footage was 1:59 a.m.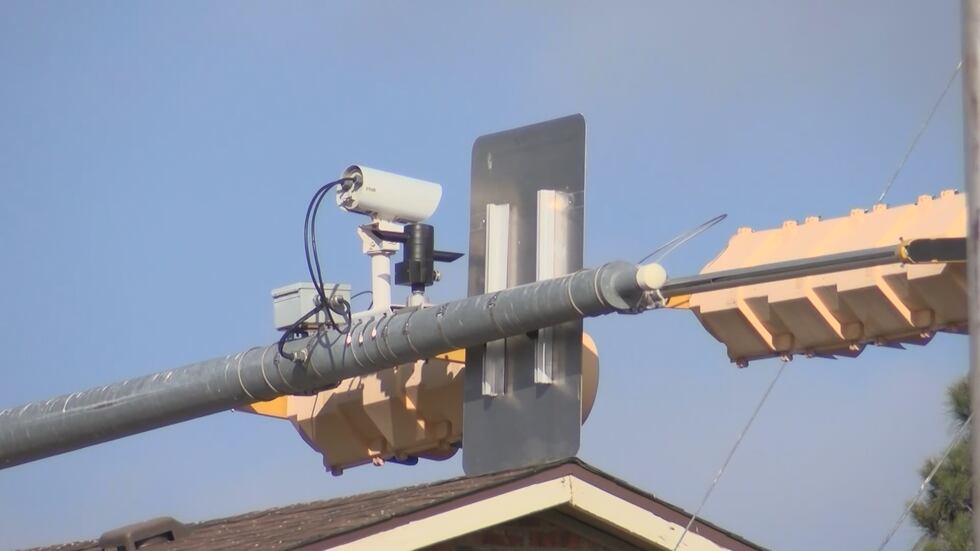 According to the affidavit, a Flock camera shows the license plate of Chacon's car in the area of South County Road 1160 at 3:22 a.m.
On May 18, MPD officers interviewed Chacon again and said he was free to leave at any time. According to the affidavit, when Chacon was told that officers found lies in his timeline, Chacon said ok and asked to leave. The affidavit states that officers attempted to do a polygraph during this interview but Chacon refused.
Investigators reported in the affidavit that on May 13, investigators obtained a search warrant for Chacon's phone number. The records came in on May 20 and were sent to the Texas Rangers. The rangers mapped the geo-locations for the phone from May 10 to May 12. The geolocation of the phone showed an approximate one-mile area around East County Road 190 and South County Road 1138. That location was used for MPD and the Texas Rangers to conduct a search. According to the arrest affidavit, that is where Pantoja's body was found.
Her body is being sent to Dallas for an autopsy, and Chacon was arrested for murder.
Midland County jail records show Chacon's bail is set for $3 million dollars.
Copyright 2023 KOSA. All rights reserved.