'Saved their lives': Ranger rescues guinea pig family found abandoned in park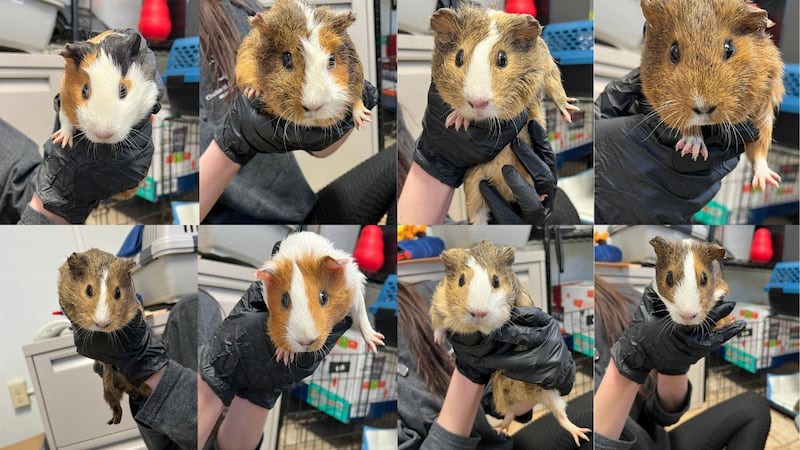 Published: Mar. 16, 2023 at 5:58 PM CDT
HARRISON, Ohio (WXIX/Gray News) - Officials in Ohio say a park ranger found a family of guinea pigs which were left in a park area on Wednesday.
Ray Anderson, with the Cincinnati Animal CARE shelter, said a Hamilton County Great Parks ranger corralled the family of eight within the Miami Whitewater Forest.
"It's hard to say exactly why someone would abandon guinea pigs in the woods," Anderson said. "Most likely, it was someone who had a male and female housed together that had a litter and they got too big. Guinea pigs can have more than a dozen babies per litter."
Since the animals are domesticated, officials said they would likely have frozen to death outside or been snatched by a bird or cat.
"The ranger definitely saved their lives," Anderson said.
The guinea pig family was checked into the care center where rescuers said they are available to adopt and appear to be similar in age.
More information regarding available animals at the shelter is available online.
Copyright 2023 WXIX via Gray Media Group, Inc. All rights reserved.