'Fiercely independent' woman turns 102 years old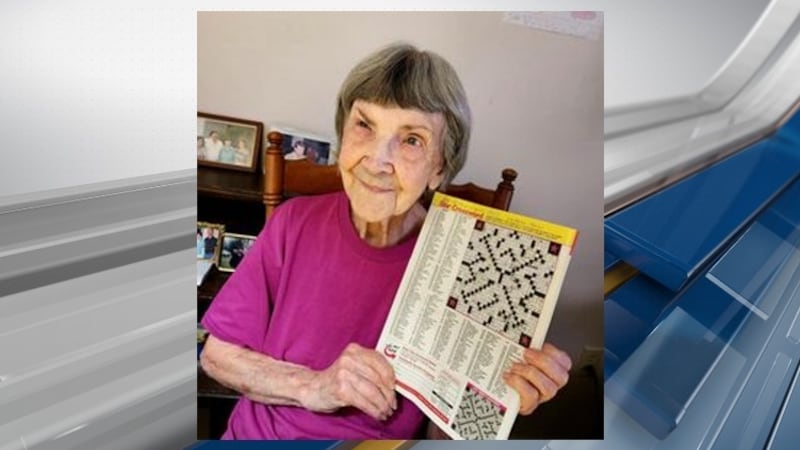 Published: Mar. 8, 2023 at 11:49 AM CST
SHREVEPORT, La. (KSLA) - Louisiana resident Mary Sue Evans, known as "Sue," turned 102 years old Wednesday.
She grew up as a middle child of seven in DeQueen, Arkansas. Her dad worked at the railroad station and was a part-time Freewill Baptist minister.
At the age of 18, Evans and one of her older sisters moved to Shreveport and worked for a relative. She eventually worked at the Shreveport Garment Factory and raised three children as a single parent.
Today, she has six grandchildren, seven great-grandchildren, and six great-great-grandchildren.
She has one of the cleanest driving records, her granddaughter says. She began driving in her late 30s and drove until she was 101, never getting a ticket or having an accident claim her entire life.
She still has her own apartment and is described as "fiercely independent." She spends her time watching Judge Judy, "Everybody Loves Raymond" and "The Golden Girls." Sue is also loves to do crosswords, jigsaw puzzles and loves to play Scrabble.
Evans' favorite food is Taco Bell, which she likes to eat often. She also enjoys Piccadilly as her second favorite, and that's where her family plans to take her to celebrate her birthday.
Happy birthday, Sue!
Copyright 2023 Gray Media Group, Inc. All rights reserved.