Man arrested, but motive unknown in Dallas Zoo monkey theft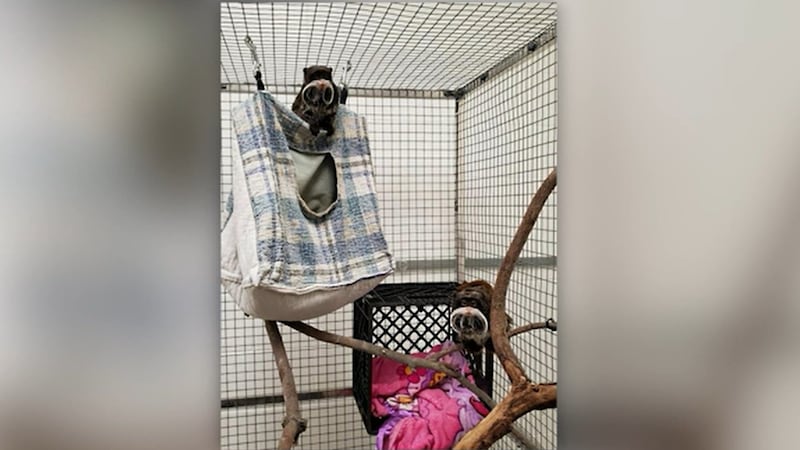 Published: Feb. 3, 2023 at 9:38 AM CST
|
Updated: Feb. 3, 2023 at 10:42 PM CST
DALLAS (AP) — The arrest of a 24-year-old man accused of taking two monkeys from the Dallas Zoo has shed some light on a mysterious string of events there as police said Friday that they've also linked him to the escape of a small leopard and a gash in the fence of another monkey habitat.
What's still unclear: What police believe led him to do it.
Davion Irvin, who was arrested Thursday, has been charged with six counts of animal cruelty and two counts of burglary, police said.
Irvin's arrest followed a sighting of him at another home for exotic animals, The Dallas World Aquarium, where an employee recognized him from news coverage of the missing monkeys.
"We do believe that (Irvin) was looking to commit another crime," Dallas police spokeswoman Kristin Lowman said at a Friday news conference.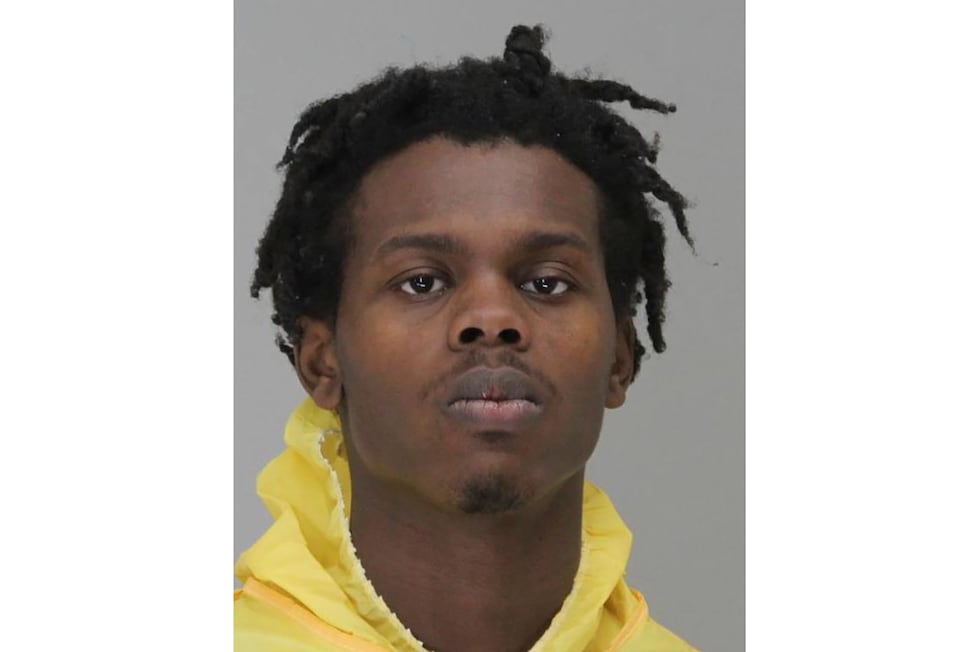 After the two emperor tamarin monkeys — named Bella and Finn — went missing from their enclosure Monday, police had released a photo and video of a man they said they wanted to talk to. Police later said that man was Irvin.
But any information about a possible motive was still part of the ongoing investigation, Lowman said.
After getting a tip from the public, Bella and Finn were found Tuesday in the closet of a vacant house in Lancaster, a Dallas suburb about 15 miles (24 kilometers) south of the zoo. Their disappearance though, was just the latest in a string of odd events at the zoo.
On Jan. 13, arriving workers found that a clouded leopard named Nova was missing from her cage, and police said a cutting tool had been intentionally used to make an opening in her enclosure. The zoo closed as a search for her got underway, and she was found later that day near her habitat.
Zoo workers had also found a similar tear in an enclosure for langur monkeys, though none got out or appeared harmed, police said.
On Jan. 21, workers arriving at the zoo found an endangered lappet-faced vulture named Pin dead. Gregg Hudson, the zoo's president and CEO, called the death "very suspicious" and said the vulture had "a wound."
Lowman said Friday that they are still investigating but the death of the vulture has not been linked to Irvin.
"The last month has been an emotional roller coaster for the team here at Dallas Zoo," Harrison Edell, the zoo's executive vice president for animal care and conservation, said at the news conference.
Police have said the six counts of animal cruelty that Irvin faces are linked to taking the emperor tamarin monkeys — three counts for each. Lowman said one of the burglary charges comes from the taking of the emperor tamarin monkeys, while the other is related to the leopard.
Lowman had said at the news conference that one of the burglary counts was related to the cut found in the langur monkeys' enclosure, but she later corrected that to say it was related to the emperor tamarin monkeys. She said Irvin has been linked to the cut in the langur monkey enclosure, though.
Police said Friday that they arrested Irvin after receiving a tip that he had been seen near the animal exhibits at The Dallas World Aquarium. Responding officers saw him boarding the city's light rail and later spotted him a few blocks away, police said. He was then taken to police headquarters for questioning.
Waylon Tate, an aquarium spokesperson, said Irvin had stopped an employee to ask questions about an animal, and the employee recognized him from the news.
Irvin remained in jail Friday evening on $25,000 bond. Jail records did not list an attorney to speak on his behalf. Calls to phone numbers listed for his family were not immediately answered.
___
Associated Press writer Thomas Peipert in Denver contributed to this report.
Copyright 2023 The Associated Press. All rights reserved.