Wilson found not Guilty of murder in death of Midland Police officer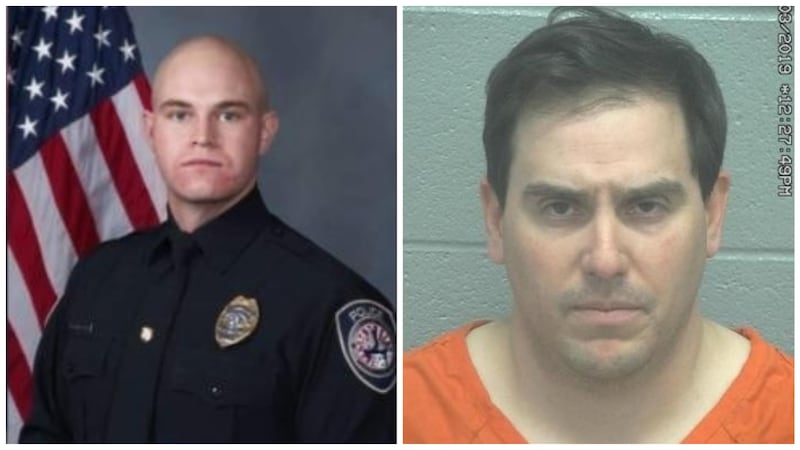 Published: Dec. 8, 2021 at 6:21 PM CST
MIDLAND, Texas (KOSA) - A Midland jury found David Wilson not guilty in the 2019 shooting death of Midland Police officer Nathan Heidelberg.
Closing arguments were said and the jury deliberated Wednesday afternoon.
The verdict comes after a one-week trial that was suspended due to a Covid outbreak.
Wilson was charged with murdering Midland Police officer Nathan Heidelberg in 2019. Wilson claimed self-defense because he did not know MPD had come to his home.
MPD was called to the Wilson house after a home alarm system alerted them of a possible burglary.
Wilson's defense team argued why they believe the 39-year-old had to act in self-defense to protect his family.
In the state's arguments, they showed over twenty photos and bodycam footage recounting what happened the night officer Heidelberg and trainer Victoria Allee responded to Willson's home for a "pull over door alarm".
The jury watched Allee's bodycam footage capturing them arriving at Wilson's home, finding his front door to be unsecured, and also the moment officer Heidelberg was shot after announcing Midland Police, "come to the sound of my voice."
Copyright 2021 KOSA. All rights reserved.